The Monk and the Maid (2007)
Role: Editor • Directed by Natalie Newman
A house servant on the run for murder poses a serious challenge to a monk's virtue. Shot on 16mm Kodak
This Bird has Flown (2007)
Role: Editor • Directed by Carrie Noel
A fictional dance drama placed in the 1960's that exposes the vulnerable yet quirky woman that John Lennon based the ballad "Norwegian Wood" upon. This film is rich in surreal design, Beatles references and is topped off with exceptionally visceral choreography by Rachael Lincoln. The original score is composed by Cody Westheimer. The 16 mm film was shot in San Francisco.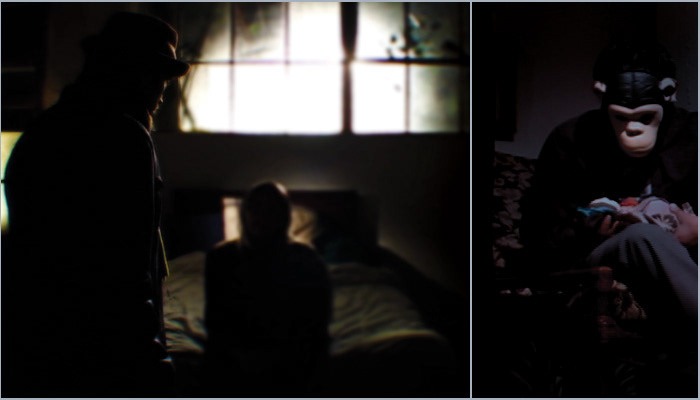 Role: Director of Photography  •  Directed by Peter Freund
The Hinge Project is an experimental digital film designed 
specifically for the DVD medium. The same visual material is ordered in 
in variant sequences on the disk in order to tell different stories. 
Each variant story has its own title, soundtrack, and in some 
instances its own voiceovers. The structure of the piece is meant to delve into the loose linearity one finds in one's dreams.
Role: Editor  •  Directed by Irvine Welsh
From Vimeo: "Irvine Welsh's film Nuts is a dark comedy. Underneath the obvious comic elements, there are bigger issues at play: the much overlooked men's health issue of testicular cancer, and the closeted racism among Ireland's middle-class professionals. Ireland is a country that has recently undergone dramatic changes, and the comfortable materialistic world that Dominic has built around himself is about to fall apart. This short film is novelist and screenwriter (Trainspotting) Irvine Welsh's directorial debut. The film was produced by Emer Martin and Niall McKay."